Elvira has been a mainstay of American pop culture since 1981. A sexy punk vampire, Elvira is a vision of contrasts. Her gothic style and vampish behavior seems like it would conflict with her valley girl speech, yet her charm and campy humor brings it all together into a character that has been popular for over 35 years. As the host of late-night horror movies, she became the reason to tune in until her popularity drove her into many other projects. In 1988, Elvira hit the big time with her own movie, Elvira, Mistress of the Dark.
Now Tweeterhead, in their ongoing line of Elvira collectibles, has created this Elvira Vegas or Bust Maquette Statue in honor of her 1988 movie. As scantily clad as she's ever been, Elvira shines in the role of a gothic Vegas showgirl (Interestingly enough, actress Cassandra Peterson got her start as a showgirl in Vegas when she was 17). This statue captures all the playfulness Elvira brings to the game, as well as her other stunning assets.
[justified_image_grid preset=1 ids="54442,54444,54441,54443″ thumbs_spacing=5 row_height=200 height_deviation=30 caption=off overlay=hovered overlay_color=#111111 overlay_opacity=0.4 outer_border_width=2 outer_border_color=#cccccc lightbox=prettyphoto margin="10px 0″ mobile_caption=off mobile_overlay=off]
This remarkable statue by Tweeterhead stands at 16 1/2-inches tall. It was sculpted by Trevor Grove and Matt Black, two of the best artists in the industry. This show-stopping statue is made of high quality resin, depicting Elvira spreading her arms in triumph atop a spider web base. Adding this statue to your collection will no doubt augment it, but it will also soak up much of the attention! Pre-order yours today from Entertainment Earth!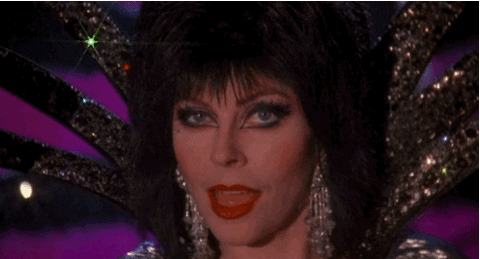 Comments
comments