Holy smokes, Batman! This new Nightwing and Batgirl statue is Bat-tastic! It's part of the DC Collectibles Designer Series, which contains statues inspired by the top comic book creators and artists. This statue was inspired by the amazing Ryan Sook and his work in the Nightwing series. It's no surprise that DC would choose his realistic art style to be made into a 3D version that fans can add to their collections. Plus, these two sidekicks can be displayed upside down to show the full effect of their loving embrace as they hang from a gargoyle. Let's look a little closer at some of the amazing detailing and why you should bring them home.
At 13 3/4-inches tall, this statue is a pretty good size that gave sculptor Paul Harding a great canvas to work with. A lot of thought went into the sculpting of these two, which only can be appreciated when displayed upside down. I was a little confused about how he would pull this off, but the back of the statue has an added hole that makes it easy to slide the piece onto a screw in your wall.
Take a look at the photo above and you'll see how both characters are hanging from Batgirl's grappling hook with their hair and Batgirl's cape draping down. They're also gripping the wire while Nightwing's foot looks like it's stabilizing them from spinning by creating some tension in the wire. It only really makes sense when they're upside down, and it's really cool if you ask me!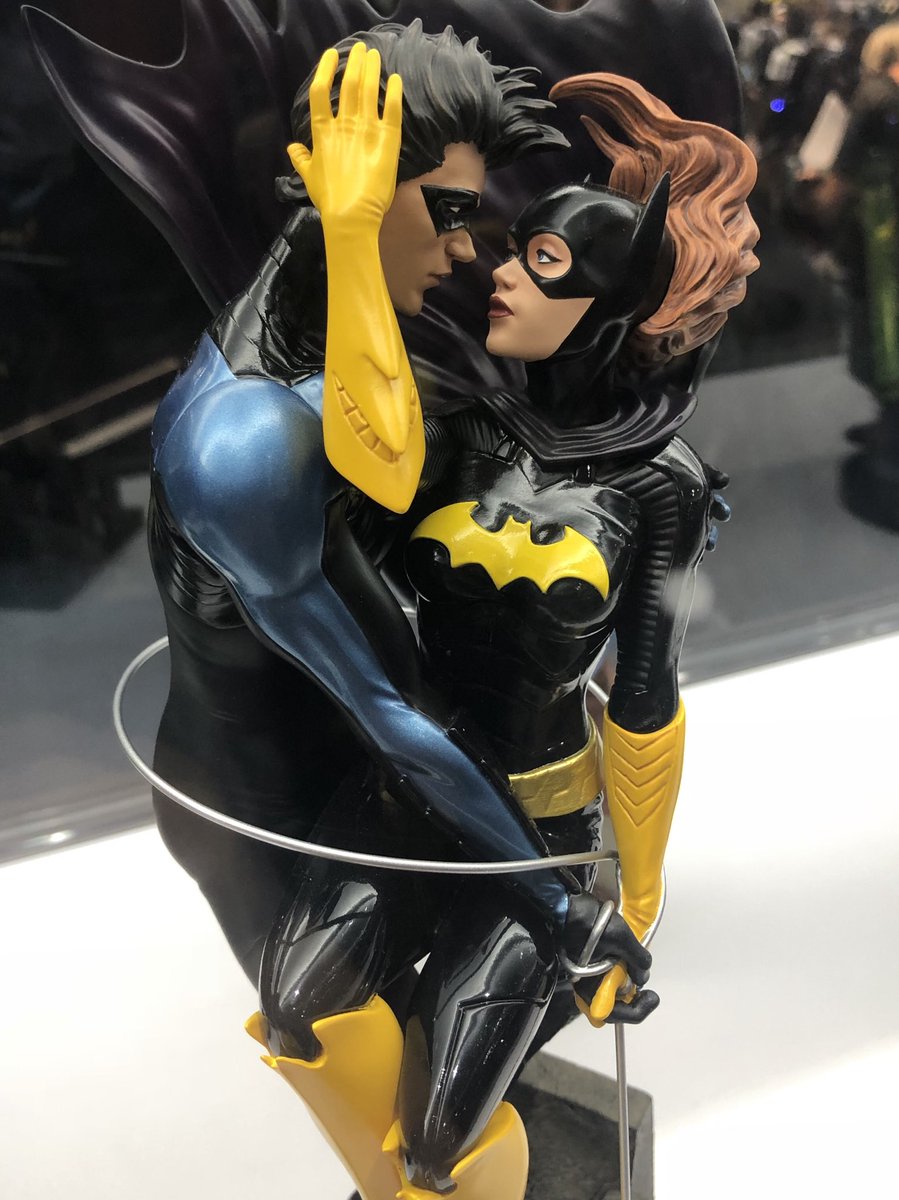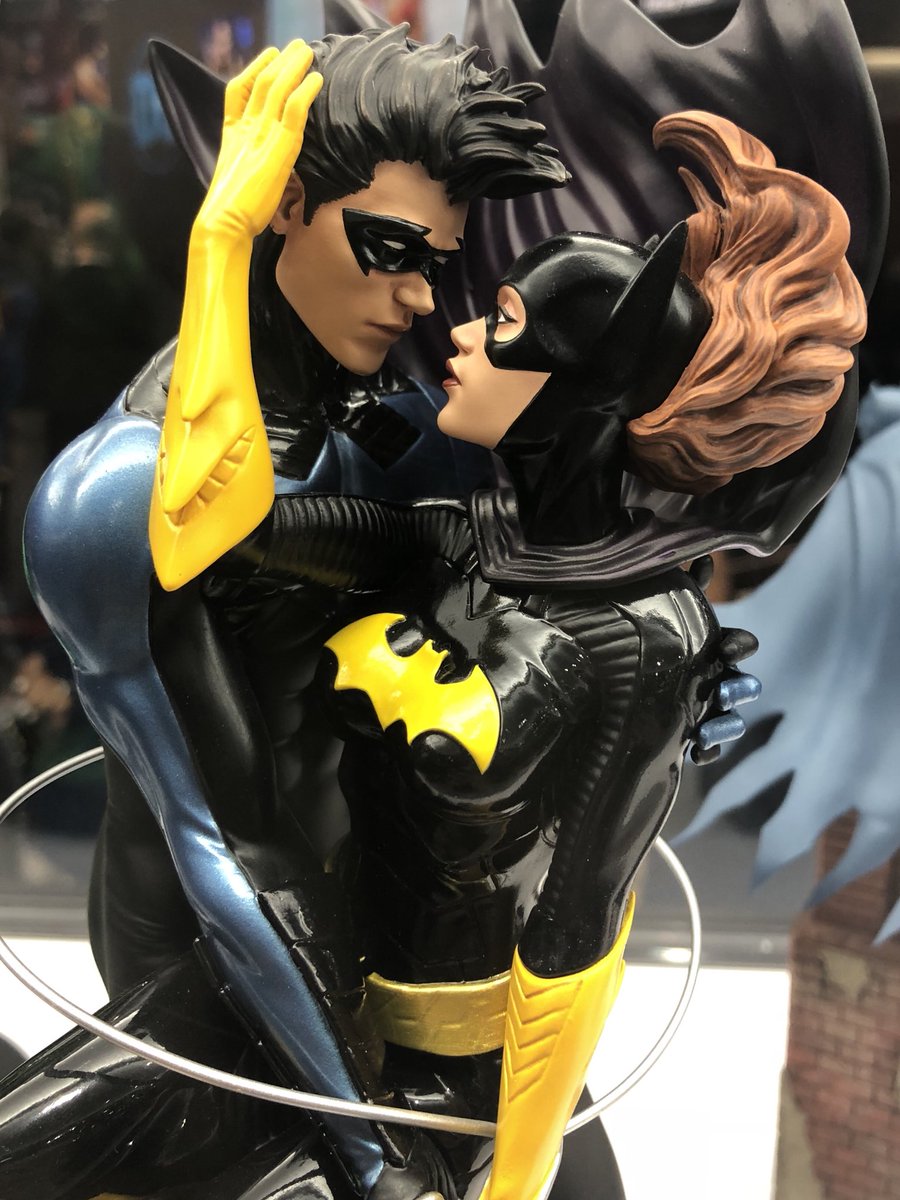 Let's talk about that embrace! Nightwing's free arm is wrapped around Batgirl, while hers is wrapped around his face. Then there is that longing stare they're giving each other. Sculptor Paul Harding really captured this in his Twitter photos above. From every angle, there's a real sense of passion that's seen in the looks these two are giving one another. This is accentuated by the brilliant colors of their shiny costumes and the drab plain-colored gargoyle they're hanging from. No matter which way you look at them, upside down or right side up this statue really pops!
DC Collectibles did a great job with this Designer Series Nightwing and Batgirl. It's a real treat for any fans of these sidekicks and well worth the price at just over $200. Fortunately, if you live in the U.S. you can add these two to your collection with free shipping. Expect to see them dropping in around March 2019. Don't miss your chance to pre-order them now though. There are only 5,000 being made, and all will be individually numbered. Be quick so you get yours before they fall into someone else's collection!
Comments
comments