As a girl growing up in the '90s I had a group of teen heroes that I completely idolized. Who were they? The Sailor Scouts! I can't tell you how many times I was late to school because I was glued to the TV every weekday morning watching the original DIC Entertainment dub of Sailor Moon, with its ridiculous life lessons that were only in this original DIC release.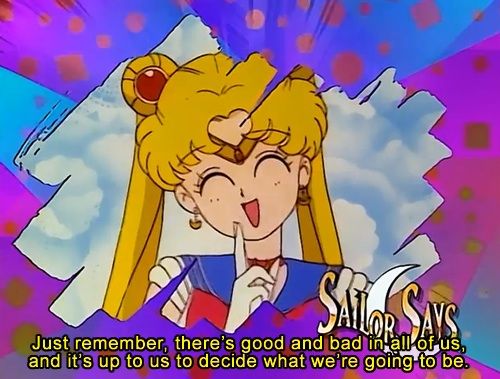 I was always on the hunt for Sailor Moon collectibles and finding imports back then was rough… and expensive! I remember there was a $180 Eternal Sailor Moon action figure that I just had to have! I begged my dad for it every time we went to the Japanese toy store by my house and one day he finally agreed to get it for me. It was my most prized possession. Then tragedy struck, my little brother got a hold of it while I was at school and drew all over it with a permanent marker! He completely ruined the figure! I've been looking to fill that void ever since and luckily Bandai Tamashii Nations has come along with these fantastic Super Sailor action figures that are the fraction of the price of my original Eternal Sailor Moon action figure!
First up, we have the leader of the scouts Sailor Moon herself! She has already transformed into Super Sailor Moon and comes complete with her Holy Grail AKA Rainbow Moon Chalice that she uses to transform and her weapon the Spiral Heart Moon Rod! She also includes three interchangeable face parts and 11 hands. She's articulated for maximum posability so she's always ready to fight baddies from the Dark Moon! The Sailor Moon Super Sailor Moon SH Figuarts Action Figure measures in at about 6-inches tall and is available now!
Next, we have Super Sailor Mercury! She is wearing her Super Sailor Mercury uniform and comes with three interchangeable facial expression parts and seven different hands. She also includes the Crystal Change Rod and her Mercury Harp for her Mercury Aqua Rhapsody attack! The Sailor Moon Super Sailor Mercury SH Figuarts Action Figure is about 5 1/2-inches tall and will be arriving this June so make sure you get your pre-orders in now!
Last but not least, we have Super Sailor Mars! I would venture to say this is the Sailor Moon SH Figuarts action figure with the most accessories so far! She comes with four interchangeable facial expression parts, several hands, two types of ofuda (her Miko talismans she uses to attack,) a Fire Soul effect part, Burning Mandala effect parts, and Mars Flame Sniper attack effect parts. The Sailor Moon Super Sailor Mars SH Figuarts Action Figure measures in at about 5 1/2-inches tall and arrives this October but you can pre-order her now!
What Sailor Scout do you hope will get the SH Figuarts treatment next? Let us know in the comments!
Comments
comments