Listen, we all cried when Groot sacrificed himself in Guardians of the Galaxy.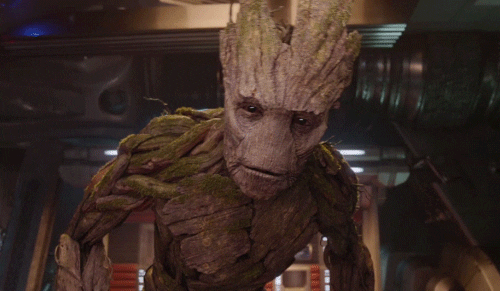 Groot has been stealing our hearts since the moment he first appeared in the trailer for the first Guardians film. He's like a giant protective puppy dog, but he's a tree. And has a pet raccoon. Rocket would obviously be incensed at that sentence, but we all know the score between Rocket and Groot.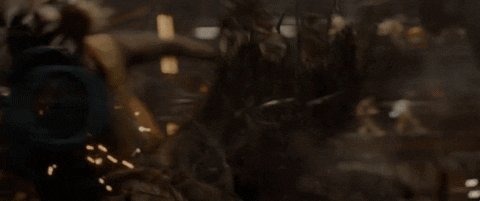 What we didn't know when we first meet said giant puppy tree was that he was also capable of whooping some serious butt. How many men did we watch him take down in that battle scene on the space ship?
Groot also knows how to get down.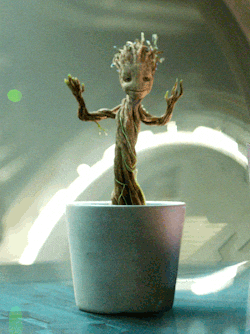 How could we love anyone more than dancing Groot?
And then we met this dude: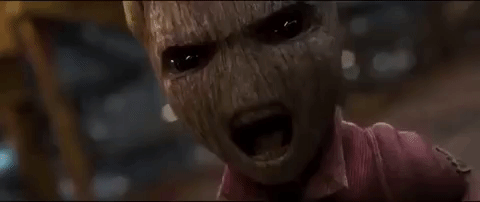 Look. At. Him. Look at how adorable he is! So small. So precious. So very angry! What can you expect when he has Rocket for a dad? Baby Groot has taken the internet by storm. We literally can't shut up about him. Why? Well, first of all, the aforementioned sacrifice. In a band full of miscreants, Groot is the pure, butt-kicking, sweetheart that none of us really deserve, but we get him anyway.
Secondly, even in all of his tiny, toddling, plant-glory, he still kicks all of the butts. He's also still a complete doof who doesn't understand what he should and shouldn't touch. So, basically, nothing's changed from when he was big. Other than the fact that he is now dangerously adorable, of course. Baby Groot. Precious and must be protected at all costs.
Comments
comments