---
Dream Life TV Plug-In Game Description:
Create the life you dream about! It's the start of a brand new school year and what you do is totally up to you. Go to classes and try to get cool rewards for good grades. Make money by doing chores around the house or get a job and go shopping. Bad hair day? Swing by the salon and try out a new hairstyle. Make lots of friends, join a sports team, or just hang out. It is all in your hands. This game plugs into your TV and the wireless controller fits into the palm of your hand. It's just like a real teenage life! Requires 4x "AA" batteries for game module and 2x "AAA" batteries for game remote, not included. Ages 8 and up.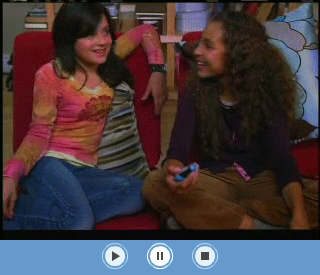 ---
News Archive:


It's Like Your Life-- Only Dreamier! 4/14/2006
Does your humdrum life have you down? Ever wondered what it'd be like to see it through the eyes of a tween girl's purest wishes for a better life? Well, give the Dream Life TV Plug-In Game a try! With just a few batteries, this remote based game lets you make friends, get a new hairstyle, join a sports team, or any of a number of activities that you'd ordinarily have to leave home to try. This great game is one of our best sellers, and it plugs right in to your TV-- there's no need for a game system! Give it a try, it makes a great gift and maybe it'll be the best gift you ever give!